Advocates for Businesses and Homeowners in Need of Mold Removal
As a mold inspection and mold testing company, we provide project management and licensed insurance claims adjustment so customers can manage the mold removal and water damage restoration through one, and only one company that they can trust... from start to finish. 
We advocate for you by ensuring your mold remediation company executes according to prescribed protocols, and advocate for you with your insurance company to ensure you get the maximum your policy says you deserve.
Our mission is to make sure that every one of our clients is made whole again. We want to help you get back to where you were before the disaster or peril interrupted your, and/or your family's lifestyle. Indoor Air Quality is paramount to you and your family's health.
If you see mold growing in your home or suffer at all from chronic symptoms such as sinusitis, allergy-like symptoms, and flu-like symptoms, let JRG Mold Inspection & Testing conduct an air quality mold test in your home. And if the mold spore count is high,  we have a 90% success rate at getting your insurance company to finance the mold removal and restoration.
Joseph R Green - Founder & Licensed Public Adjuster
I was born and raised in Jacksonville, Florida, attended University of Florida, and obtained a Bachelor of Science degree in the College of Agriculture. In 2002, I earned my Public Adjusters license. As a licensed Public Adjuster, I helped hundreds of residential homeowners obtain fair and just settlements from their insurance carriers for mold-related and non-mold related property damage.
Before starting my own mold inspection company, I conducted over 1000 claims and mold inspections for business owners and homeowners during Hurricane Matthew (2016), Irma (2017) and Michael (2019).
Our customer's stories are the reason I do what I do.
Jacksonville & Gainsville, FL
Joseph Green, Mold Inspector
Our founder Joe Green who is based in the Jacksonville and St John's locations services Duval, Saint Johns, Clay, Bradford, Alachua, and Putnam Counties.  Our two other Professional mold inspectors service the greater Orlando and Melbourne, FL areas.
Cocoa & Melbourne, FL
Brett Steininger, Mold Inspector
Serves Customers in Osceola, Brevard, Indian River, and Saint Lucie Counties.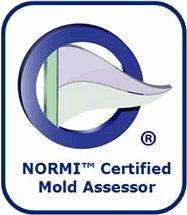 Daytona Beach & Orlando, FL
Danny Green, Mold Inspector
Serves customers in Flagler Volusia, Lake, Marion, Seminole, and Orange Counties.
Get in Touch
Got questions and pictures of your mold issue?  Shoot us an email at moldconsult@jrgmoldinspection.com or just give us a call and we can help you assess the next steps for your situation.
If you know your mold situation is serious, fill out this form and let's meet up and get you taken care of.
We can be at Your Home or Business in 24 Hours
moldconsult@jrgmoldinspection.com