"Without JRG's knowledge and expertise of the claims process we would have paid out of pocket the entire mold remediation costs which exceeded $20,000"
  Tom James, General Contractor
   Sebring, FL
We can be at Your Home or Business in 24 Hrs
Request a Professional Commercial or Residential Inspection
Experience Matters
We are a team of Mold Inspectors who have completed hundreds of Commercial, Industrial and Residential inspections and insurance claims on behalf of our customers.  As certified NORMI Mold Assessors and Certified Advanced IAQ Assessors, we write specific protocols for the types and patterns of mold growth in each unique situation. We have saved customers tens of thousands of dollars through bird-dogging insurance claims and through writing protocols that promote long-term remediation results.
One reason we exist, is more than 20% of our customers call us when their mold growth returns months after paying a mold remediation company to eliminate it.
You can avoid this same scenario by hiring JRG from the get-go. We offer a no-obligation free phone consult.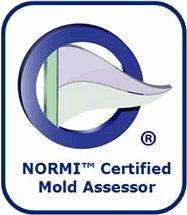 The Proper & Compliant Process for Mold Inspection & Remediation
The Florida State Department of Health in Statute 468.8419 requires that the Inspector and Remediator on a given project with more than 10 sq ft of visible mold, must be from independent companies to help protect customers from a conflict of interest.
For the very best outcomes, the remediation protocols should be written by an independent mold inspector to ensure a proper match between mold type and prescribed protocols.  This helps prevent you from having to do the job twice at twice the cost.
JRG Mold Inspections & Testing is...
Licensed and bonded in compliance with the State of Florida

Certified as Mold Assessors

and

Advanced Indoor Air Quality (IAQ) Assessors

, and

Licensed by the Florida DBPR

Fully Insured (Worker's Comp & Liability), and

Familiar with

Mold-Free Construction

TM
We Have Saved Clients $1000s
Insurance companies profit by NOT paying claims.  We go to war for you to make your insurance carrier fulfill their obligation per your policy. 
Licensed Public Insurance Adjuster
Being licensed adjusters and assessors makes us different. When you choose JRG Mold Inspections & Testing you reduce the headache that comes with recouping some or all of your costs.
See if we have experience with your insurance company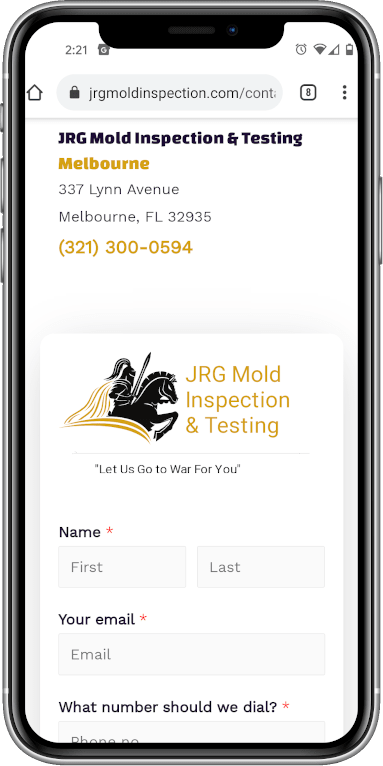 Our Services
We are advocates for businesses and homeowners who want to get rid of mold, do it the right way, and want their insurance to pay for it. Our advocacy draws on years of experience assessing thousands of buildings and homes. Collecting and analyzing the relevant data. Managing third-party mold removal companies. Then fighting on our customers behalf to have it paid for by their P&C Insurance.
Mold Inspection
Fast, Certified Inspections for Florida Residents
Mold Tests
We send air & swab samples to an accredited lab 
IAQ Tests
Commercial and Residential Indoor Air Quality Testing
Claims Adjustment
We submit and follow up on insurance claims
We Can Provide References
We believe that no other mold inspection & test company in Florida will provide better value. If you need more proof, we can, upon request, provide multiple commercial or residential references. 
The Proper Mold Remediation Process
What to Expect: From Phone Consultation to Insurance Payout
How do I ensure I go about this the right way? Who All Needs to be Involved? How do I get P&C Insurance to pay? How long does this take? and... What can I expect from start to finish? 
We answer these questions, and more with the process flow below, and our FAQs.
Based on Florida State Law, homeowners can do any job themselves, regardless of the job size.
If hired out, and there are less than 10 sq ft of visible mold, a mold remediation company can do everything without a mold inspector... the mold inspection, removal, and PRV.
For more than 10 sq ft, the Florida Department of Health requires that a "pure play" mold inspection company conduct the initial inspection.
Any questions? Give us a call. Ready to go? Let's get you on the schedule for an inspection.
moldconsult@jrgmoldinspection.com